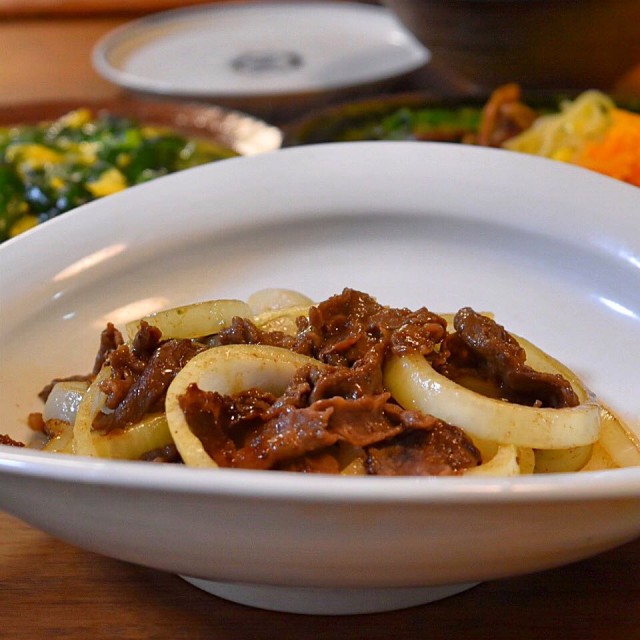 It pairs very well with steamed rice.
Easy to cook and time saving!
For 2
Thin sliced beef: 250 grams
*A
Sake (cooking liquor): 1 tablespoon
Soy sauce: 1/2 teaspoon
Starch: 1 teaspoon
Salt & Pepper: a pinch
Onion: 1
Oyster sauce: 1 tablespoon
Sesame oil: 1 tablespoon
How to cook
1: Cut beef into bite size pieces, and mix well with A. Cut an onion to slices.
2: Heat sesame oil in a pan, and stir-fry beef. When beef is heated, add onion slices and keep stirring.
3: When Onion slices get soften, add oyster sauce. Stir-fry a bit more.
You might also like
You might like with