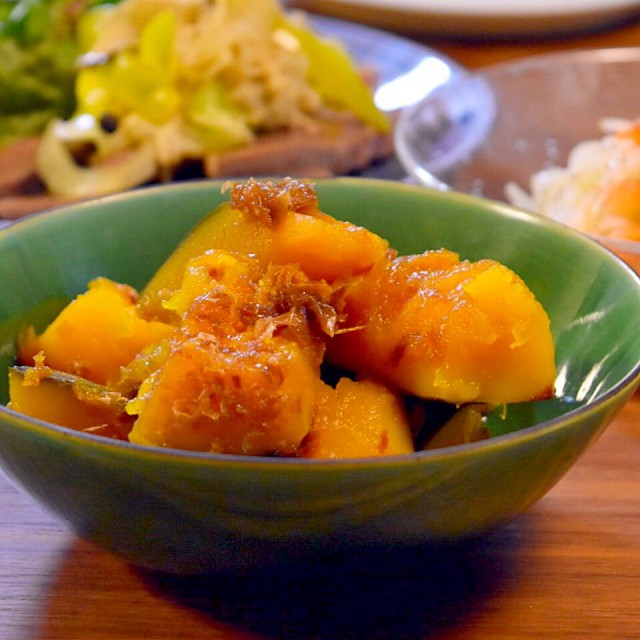 Enjoy natural sweetness of pumpkins.
For 2 to 3
Pumpkin: 1/4 (about 500 gram)
Katsuobushi: a handful
Water: 1 cup
*A
Sugar: 1 tablespoon
Mirin (sweetened cooking liquor): 1 tablespoon
Soy sauce: 1 tablespoon
How to cook
1: Take out seeds out of a pumpkin, and cut it to 3cm pieces.
2: Heat pumpkin pieces, water, Katsuobushi in a pot.
3: When boiled, add A. Use a paper towel as a lid and cook for 10 to 15 minutes with medium heat till water reduces to about 1/3.

Do not touch while cooking with medium heat! You don't want to break pumpkins.
You might also like
You might like with