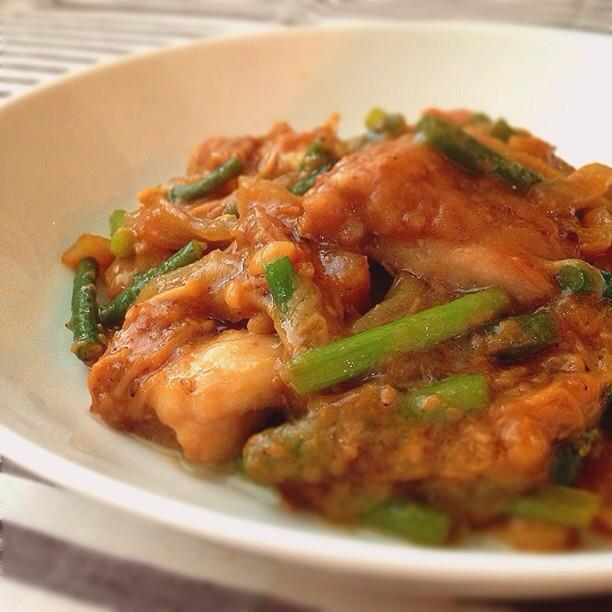 Easy to cook, happy to eat 🙂
For 2
Boneless chicken thigh: 250 grams
Garlic sprout: 1/2 sheaf
Enoki mushroom: 1 pack
Onion: 1/2
Starch: 1/2 teaspoon (mix with 2 teaspoons of water)
*Miso sauce
Miso: 2 tablespoons
Soy sauce: 1 tablespoon
Sugar: 1 tablespoon
Sesame oil: 1 teaspoon
Minced garlic: 1 teaspoon
Sesame seed: 1 tablespoon

水溶き片栗粉…片栗粉小さじ1/2+水小さじ1
How to cook
1: Cut garlic sprouts, chicken into bite size pieces, enoki mushrooms to half, and slice onions.
2: Mix all ingredients for Miso sauce in a heatproof bowl, then add chicken, mushrooms, garlic sprouts, and onion, stair a few times. Use plastic wrap to cover the bowl, then put it in a microwave (700W) for 6 minutes.
3: Remove the plastic wrap, add starch, microwave it 1 more minute.

電子レンジ600wの場合は、2で7分、3で1分加熱してください!
You might also like
You might like with